Resorts & Ski Areas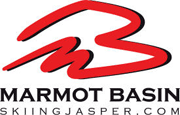 Located in the breathtaking, vast and ruggedly mountainous landscape of Jasper National Park in the Canadian Rocky Mountains, Marmot Basin is a ski destination that inspires lasting memories. The national park boasts deep valleys that are home to an incredible diversity of wildlife, waterfalls and lakes frozen in time, carpets of thick, green forests blanketing the earth and the serene beauty of the snowcapped peaks carries on as far as the eye can see. One of these peaks is host to the 1,675 acres of superb slopes that make up Marmot Basin. Only 20 minutes from the town of Jasper, Marmot Basin offers 3,000 vertical feet of superb skiing and snowboarding.
With 84 marked trails, the terrain is nicely varied; from long, gentle, winding novice runs to steep, high alpine bowls and chutes and glade skiing through verdant pine forests. The ski and snowboard runs are split evenly between easy, intermediate and advanced, making this an ideal destination for the whole family and all abilities.
---

Spectacular scenery awaits at Lake Louise with uniquely beautiful terrain that is both vast and varied. The wilderness is pristine and inspirational. Located in the heart of majestic, historic Banff National Park, Lake Louise is truly legendary and offers world class terrain.
With 4200 skiable acres, Lake Louise is one of the largest ski areas in North America. The unique layout allows families and groups of varying abilities to ski together; there are beginner, intermediate and expert runs down from every chair. Beginners and intermediate skiers have access to an abundance of gentle slopes and long cruising runs. Experts can explore endless chutes, glades, gullies and remote bowls in some of the Rockies' most challenging terrain.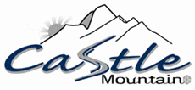 Here at Castle Mountain Resort after a snowfall, rare is the day when you can't find fresh tracks at 3:30 pm once you're familiar with the fantastic vagaries of Castle terrain.
A completely NEW mountain Mount Haig opened for all to enjoy in December of 2006. The new terrain is the perfect addition of intermediate and novice runs to the already exciting terrain many have enjoyed for more than forty years. Castle still has the steep continuous fall-line runs and deep, light powder snow (910cms annually ~ That's 30 feet!) that we are famous for. Now Castle Mountain is more ski and ride friendly to everyone in the family, from the expert powder hound to the first time skier. There is lots of terrain that is perfectly suited for you.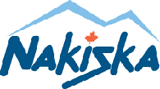 Nakiska is nestled in the heart of the Canadian Rockies in picturesque Kananaskis Country, only 45 minutes from the vibrant city of Calgary. Nakiska was home to the Calgary '88 Olympic Alpine events, and today, skiers and riders enjoy Olympic-length runs that are groomed to perfection. Nakiska is a family-friendly resort. A secure beginner's area with friendly ski school staff means the kids can enjoy lessons for the day while you explore Nakiska's challenging upper mountain.
Best Learning Area in Alberta - Nakiska is the place to learn to ski! The new 100 metre Magic Carpet is the largest of its kind in Alberta. The area has been enhanced with children's toys and features. Nakiska's Discover Skiing and Snowboarding program is ideal for kids and adults looking to take up the sport.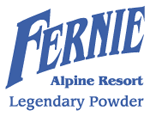 Mountains of snow, mountains of adventure! An amazing 29 feet of natural snow blankets the ski area's impressive five alpine bowls nestled in the majestic limestone cliffs of the Lizard Range in the Rocky Mountains of British Columbia. This is the fastest growing resort in Canada, 'top ten in North America', 'most improved' and 'best new lifts' are just a few of the notable awards this resort has earned. You choose your level of adventure at Fernie, steep and deep or smooth and gentle, you will love our incredible variety of terrain.
On average 29 feet of snow falls in Fernie each year. That is enough snow to cover a three-storey building. Fernie has Five enormous bowls, countless glades & chutes, and a Variety of terrain that appeals to all levels.

Located in the province of British Columbia in the Canadian Rocky Mountains, 308 km west of Calgary. Panorama is a summer/winter resort offering skiing and snowboarding at Panorama Mountain.
Panorama's ski hill offers over 2,847 patrolled acres, over 4,000 vertical feet and over 120 trails serviced by 9 ski lifts, including two new quads. The terrain is broken down into 20 per cent beginner, 55 per cent intermediate/advanced and 25 per cent expert. The mountain is open from early December to late April.

Whistler Blackcomb is a premier ski resort located in Canada's Coast Mountain Range. A two hour drive from Vancouver, British Columbia, the resort is a major year-round tourism destination.
With a mile of vertical and an incredible backcountry, Whistler Blackcomb has been consistently ranked the No. 1 ski resort by ski industry and travel magazines. The twin mountains offer 8,171 acres (3,307 hectares) of skiable terrain, ranging from beginner to expert slopes. The mountains receive an average annual snowfall of 10.22 m (33.5 feet). Meanwhile, outside of the Himalayas, the Coast Mountain Range is one of the most heavily glaciated mountain ranges in the world. On Whistler Blackcomb alone, there are three glaciers to choose from: Blackcomb Glacier, Horstman Glacier, and Whistler Glacier.

As the first snowflakes of the season begin to dust Kicking Horse Mountain Resort, a big endorsement of the resort's growing popularity among European travelers was delivered last week with two new award presentations. Known as the snow industry's 'white Oscars', the 2005 Golden Ski Awards were announced by the UK's Good Skiing & Snowboard Guide. Over 600 resorts worldwide were in contention for each award.
A Fresh Adventure, Kicking Horse Mountain Resort boasts 4,133 feet of vertical spread over 2750 acres. It's a mountain of adventure! With 106 runs, 70 inbound chutes, luxury mountain top dining, and a wide variety of winter activities, you'll discover our best is your best winter story ever. A fresh adventure awaits!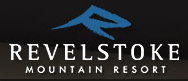 Revelstoke Mountain Resort is located in British Columbia, Canada on Mount Mackenzie in the Selkirk mountains 6 km (3.5 miles) Southeast of downtown Revelstoke.
In 2007, Revelstoke Mountain Resort opened and the town's second boom officially hit. The master plan: develop the only ski resort in the world to offer lift, cat-, and heliskiing right from the village, and over the next 15 years, develop 21 lifts, a projected 10,000 acres of terrain, and the longest run in North America at 5,620 vertical feet.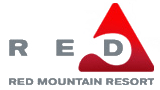 Red Mountain Resort has been named one of the Top Ten Resorts of NorthAmerica by Forbes Magazine, and is quickly becoming one of North America's most sought-after mountain destinations.
At Red, visitors can choose from 87 runsspread across two stellar mountainsthat feature everything from wide-open groomers to steep, powder-filled glades. With more than 1,685 skiable acres and 880 meters (2,919 feet) of vertical terrain serviced by 6 total lifts, there is a lot to explore at Red. Ski Canada has once again placed Red Mountain Resort's trees, steeps and powder amongst the best in Canada. Along with this, Red's Silverlode and Paradise areas offer plenty of wide-open groomed runs for beginner and intermediate skiers and snowboarders.

Whitewater Winter Resort has a well-deserved reputation for epic powder snowfalls with 45ft of the good stuff falling each year on average. Powder Magazine calls Whitewater, "One of the best powder mountains on the continent." And, Ski Canada has rated Whitewater to have the Best Deeps, Best Bowls and Best Glades. Don't just take their word for it, come experience it for yourself.
The mountain consists of groomed runs, open bowls, glades, chutes, and tree skiing. Ski Canada has rated Whitewater to have the Best Deeps, Best Bowls, and Best Glades. Magic moments make magic memories and the light dry powder is only part of the magic. Friendly, helpful staff, great food and incredible scenery will make your visit to Whitewater an experience you will always remember.

With 3,678 acres of terrain, SunPeaks is the second largest ski area in B.C., and the third largest in Canada
The mountain consists of 12 lifts total including 3 high speed quad chairlifts, 2 quad chairlifts, 1 triple chairlift, and 6 surface lifts equating to 122 runs, including 12 gladed areas! Enjoy a variety of terrain: two alpine bowls, cruising green and blue runs, steep and deep, and gladed stashes loaded with powder.

You can easily fall in love with Silver Star's fairytale village. Inspired by a typical nineteenth century British Columbian mining town era with Victorian architecture, this town is a true winter wonderland. Brightly coloured store fronts and boarded sidewalks provide a unique ambiance that radiates fun, enthusiasm and excitement for the whole family. Guests are attracted to the warmth and safety of the town where service and friendliness are as honoured as the values of a time gone by. It's the size of your smile that counts at Silver Star.
Silver Star isn't just a winter getaway. Why not come check out Silver Star in the summer? Enjoy our ever-growing selection of mountain bike trails, go for a solitary hike, take a guided nature walk, or tease your tastebuds at the Okanagan Summer Wine Festival.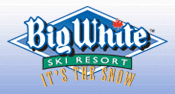 If you're after fantastic snow, don't look any further than Big White!
"It's the snow" is our motto and we live up to our name with an average 750cm (24.5ft) of Okanagan Champagne Powder falling annually. Our bountiful, dry powder is legendary and was awarded "Best Powder" by Ski Canada Magazine in 2008! Located in the picturesque Okanagan Valley, Big White is uniquely blessed with sunny weather, dry powder and a mild average temperature of -5C (23 F). With 118 market runs fanning from the summit, 2,565 acres of skiable terrain, and 16 lifts, there's a great selection of terrain for everyone with deep powder bowls, wide-open glades, and great fall-line cruising.
For the ultimate park experience, head to our award winning TELUS Terrain Park which is the best progressive park in North America. To top it off, slalom through the spectacular"Snowghosts" (snow caked trees) which create a magical backdrop in our winter playground.

780.478.0429 or 1.800.814.4886
for info and phone reservations
Alberta
British Columbia