Accommodations

The Astoria Hotel is an historic Jasper hotel located in the heart of the Canadian Rockies. This small hotel features Jasper National Park lodging with character and charm, and can be found in the center of the village of Jasper, Alberta. Perfect for a Canadian Rockies vacation, the Astoria Hotel features an excellent restaurant, as well as a lively pub. Papa George's Restaurant offers a variety of family-friendly fare. At the De'd Dog Bar & Grill, you can find a wide selection of domestic and imported refreshments, all in lively atmosphere.
---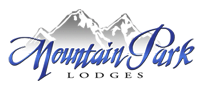 Lobstick Lodge welcomes you to the Canadian Rockies. Recently renovated and conveniently located in the town of Jasper, you will experience a serene atmosphere in a majestic mountain setting. We offer oversized accommodations in Jasper, expert service, and numerous activities right outside our door. With one indoor and three outdoor Jacuzzi's, and a heated indoor pool, you will find everything you need at Lobstick Lodge.

We are pleased to offer an assortment of spacious, comfortable, tastefully decorated rooms and suites. These recently upgraded units include an excellent range of amenities such as: Card-lock security, Lodge net movies, 26" televisions, Complimentary coffee/tea, Wirelsss internet, and Refrigerators.

Nestled in a picturesque wilderness setting in the heart of Banff National Park, Lake Louise Inn is the ideal resort hotel from which to take pleasure in world-class outdoor adventure, hearty mountain dining and unforgettable views of the Canadian Rocky Mountains. Enjoy the close trip to the Lake Louise Ski Resort, unwind in our heated indoor pool and whirlpools or glide across our outdoor ice skating rink, which winds through towering pine trees.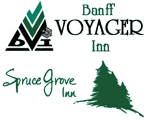 The Banff Voyager and the Spruce Grove Inns are located in Banff National Park, just an hour and a half from the Calgary International Airport. Situated on Banff Avenue in the heart of the townsite, we are a short 15-minute walk from downtown.
Boasting fabulous views of the Canadian Rockies, our accommodations are ideal for a family vacation or a romantic getaway. The Banff Voyager Inn and the Spruce Grove Inn feature 210 well-appointed rooms including suites. We also feature an outdoor pool, whirlpool, sauna, high speed internet, and heated underground parking with enough height to accommodate full size SUV's for our guests' convenience.

In the heart of the Canadian Rockies a very special place exists…the Mount Royal Hotel. Set amongst the majestic mountains in a protected landscape of Banff National Park lies the world-class resort town of Banff.
We invite you to enjoy our tastefully appointed rooms fitted with all the modern day amenities including FREE INTERNET! Within our property you have access to the internationally acclaimed Tony Roma's Restaurant and Lounge, the Paddock Bar & Grille, sauna and indoor whirlpool.

The Banff International Hotel invites you to experience warm hospitality and exceptional comfort from one of the most prized location in downtown Banff in the heart of Banff National Park.
Hotel amenities including: Large Jacuzzi, Steam Room and Dry Sauna, Exercise Room, Free wireless internet and minutes from shopping, dining and activities. The Banff International Hotel is the perfect spot to make your home away from home. Within our property satisfy your appetite with Ricky's All Day Grill or refresh yourself in RG's Lounge.

Well, stay at Panorama! You'll sleep right on the mountain, which means you just step out of your door each day and go! We have a range of accommodation from the budget-oriented Pine Inn to Gold Premium level condos and townhomes.
Aside from the numerous property amenities, Panorama Mountain Village also offers resort-wide amenities either just a few steps away or a bus ride from your lodging accommodations.

The luxurious Stanford Fernie Resort, located in town of Fernie BC, would be honoured to host your next exclusive getaway. Our Fernie riverside lodge is nestled between the mountains and boasts unparalleled views in every direction.
Our Fernie Hotel features an indoor swimming pool with a 166' waterslide, outdoor hot tubs, sauna, 24-hour fitness facility, spa, fireside dining, and 3 patios facing both the Elk River and the surrounding mountains.

780.478.0429 or 1.800.814.4886
for info and phone reservations
Jasper
Banff
Panorama
Fernie